Voor 23:30 besteld, morgen in huis.

Klanten geven ons een 8,7

Veilig voor of achteraf betalen.

Niet tevreden? Geld terug garantie,
Have eyelashes like you've always dreamed of.
COSMAGIQ has developed a proven eyelash serum, which is, at present, the care product that gives better, healthier-looking lashes within 20 days. The nourishing substances penetrate deep into the eyelash roots and start working from inside the lashes. Thanks to the well-nourished roots, the eyelashes are getting strong, thick and incredibly long in a short amount of time. The serum of COSMAGIQ makes the eyelashes darker and prevents them from falling out and being vulnerable. The biggest advantage is the effective, growth promoting effect on the eyelashes, which become long and fuller.


Many women experience problems with their eyelashes. But the good news is that we can now offer this unique serum to give you the eyelashes you've always dreamed of. The effectiveness of this serum is supported by dozens of studies and comments of testers throughout Europe, as well as positive reviews published in women's magazines and on the internet. 



Do you want:
- eyes that say everything!
- a more striking and sultry look
- fuller, thicker eyelashes, all in a natural way
- fast and visible results within 20 days
- no complicated or fake looking lashes
- a serum for contact lens wearers and when using eyelash extensions

Use:
Apply the eyelash serum daily after removing any make-up on a clean skin. Apply a small amount of the eyelash serum to the upper and lower eyelash line using the brush provided. Only regular use of the eyelash serum will have the desired effect.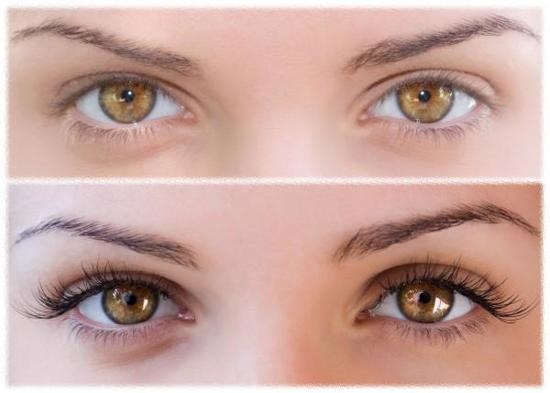 End of the treatment and now what?
The eyelash serum formula is based on specially selected ingredients of the highest quality that guarantee optimum eyelash growth. This makes eyelashes grow longer, stronger and thicker.
Do not stop using the serum when you have reached the desired length and thickness of the lashes. Your eyelashes will be grateful if you continue to use the serum 2 to 3 times per week to provide them with good hydration and maintain the effect.

The eyelash growth serum of COSMAGIQ has undergone dermatological and ophthalmological tests. COSMAGIQ does not use derivatives of the hormone prostaglandin, preservatives, parabens, aromatic substances and silicon. No experiments were carried out on animals for the production of this unique serum.

Normally €39.90, but only today for just €24.95 and free shipping. Order today before 11.30 pm and receive your COSMAGIQ Eyelash Serum tomorrow! 


Promotion: Take advantage of the Beauty Deal!
Bewertungen
average of 0 review(s)
Kein Bewertungen
Lesen oder schreiben Sie einen Kommentar
Copyright © 2022 - COSMAGIQ - All rights reserved