COSMAGIQ - Retinol 2.5% + Hyaluronic acid Serum
Vor 23:30 Uhr bestellt, morgen geliefert

14 Tage freibleibend ausprobieren

Bezahl sicher nach dem Kauf mit Klarna

Unsere Kunden geben uns 8,9
Get a smooth and younger skin with Retinol
After years of research, COSMAGIQ has again developed a working Retinol serum that works at a molecular level to restore the skin and stimulate collagen; resulting in a firm, smoother and wrinkle-free skin. It accelerates cell renewal, makes discolouration fainter and improves the texture of your skin to give it a healthy glow - even in winter.
What does the Retinol Serum?
It makes wrinkles and fine lines less visible
It also prevents wrinkles and imperfections
It makes the skin tighter
It soothes a dehydrated skin
It reduces skin discolourations
It reduces acne, pimples and eczema
For best results, the Retinol Serum 2.5% is strengthened with:
Vitamin E: a guardian angel for your skin. It strengthens the barrier function of the skin and protects against harmful external influences. It rehydrates, reduces redness, irritation and inflammation, and gives the skin's immune system a boost, so that your skin can take a few knocks.
Hyaluronic acid: helps to retain more than 1000 times its weight in water in the skin cells. As we age, the skin loses moisture, which makes it less strong and less flexible, and this results in wrinkles. A healthy moisture content is one of the most important characteristics of a youthful looking skin and no other biological substance can hold as much water as hyaluronic acid, resulting in increased smoothness, softening and reduced wrinkles.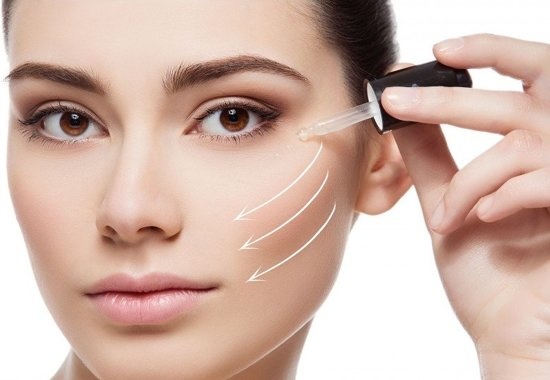 Use:
Apply in the evening on a clean skin. Leave to absorb for 2 minutes. Store in a cool and dark place. Use within 3 to 4 months after opening. Suitable for every skin type. Fragrance-free.
With this unique and proven to be effective Retinol serum of COSMAGIQ, you can reduce your wrinkles fast and fine lines will become less visible, the skin will be tighter, and acne, pimples and skin discolourations will be reduced. In addition, it soothes the skin during the winter period which will prevent dry skin. 


Order your Retinol Serum today before 23.30h for only €23.90 and give your face the attention it deserves from tomorrow!

Promotion: Take advantage of the Beauty Deal!
Bewertungen
average of 0 review(s)
Kein Bewertungen
Lesen oder schreiben Sie einen Kommentar
Copyright © 2021 - COSMAGIQ - All rights reserved