Vitamin C & Hyaluronic Acid Serum
Voor 23:30 besteld, morgen in huis.

Klanten geven ons een 8,7

Veilig voor of achteraf betalen.

Niet tevreden? Geld terug garantie,
Europe's best Vitamin C & Hyaluronic Acid Serum
Do you want to give your skin and face the best care? This vitamin C Serum with additional hyaluronic acid is really indispensable. The COSMAGIQ Vitamin C Serum combines the highest quality vitamin C with vitamin E and hyaluronic acid, creates a powerful anti-oxidant effect that penetrates easily into the skin and helps to keep your skin nourished during the winter period to avoid dehydration.

Almost everyone knows that vitamin C is important for our health! But did you know that vitamin C is also very good for our skin? In fact, you should always use a product with vitamin C to care for your skin. It also gives you a vivid, clear, smoother and firmer skin. As a result, your skin is and looks well taken care of, and you'll have a healthier appearance.

When should you use this serum:

- for (newly appearing) wrinkles and/or irregularities;
- for a dry or dull looking skin;
- against acne, blackheads or pigment spots;
- when removing make-up when you cleanse your face;
- if you want to keep a healthy and beautiful skin.

RESEARCH HAS SHOWN THAT:
Vitamin C must be applied at a high concentration to achieve results. Many cheaper serums have no or very little effect. Research shows that concentrations of at least 1.6% give visible minimum results. The serum developed by COSMAGIQ contains 7.5% ascorbic acid (vitamin C) to reduce discolouration of the skin and freshen it up.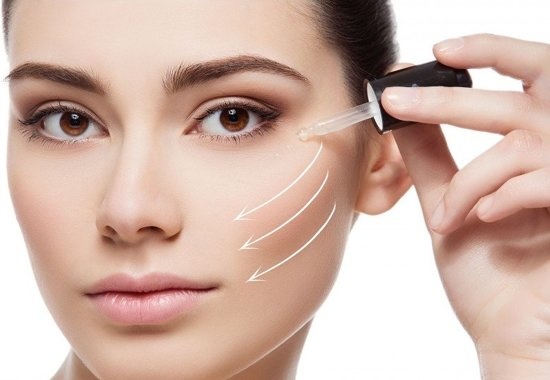 How should you apply this unique serum?
When you apply the vitamin C serum on the skin, it will penetrate into the epidermis, where the production of living cells takes place, and it ensures that pigment production is reduced, which gives the skin a more even appearance. The serum is also anti-inflammatory and stimulates the production of collagen. The vitamin C serum constricts the pores, which reduces the risk of blockages, resulting in pimples and blackheads. Finally a nice soft face.
Ingredients:
Water, Vitamin C, Argan Oil, Glabra Extract, Propylene Glycol, Oleracea Extract, Beta-Glucan, Panthenol, Isopentyldiol, Vitamin E, Vitamin B3.

Use:
Clean your skin and apply the serum on your face and neck. Gently massage into your skin. Use daily for best results. 


Order your unique Vitamin C & Hyaluronic Acid Serum today before 23.30h for only €23.90 and give your face the attention it deserves from tomorrow!


Promotion: Take advantage of the Beauty Deal!
Bewertungen
average of 0 review(s)
Kein Bewertungen
Lesen oder schreiben Sie einen Kommentar
Copyright © 2022 - COSMAGIQ - All rights reserved